Site updated September 23, 2015
Welcome to Frost Hill Farm Miniatures - Please join us for a virtual farm tour!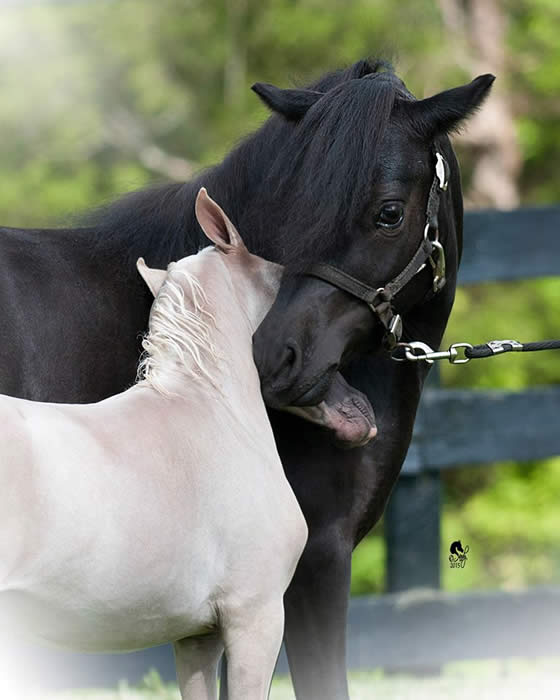 Thanks for stopping by. I'm Karen Rudolph, and these little horses are my passion. My love for horses goes WAY back. According to my parents, my first word was "horse" and I was riding my toy bouncing horse before I could walk.
There were no dolls for me growing up. Breyer models & horse posters filled my bedroom and my only wish was a horse of my very own. In 1978 (when I was 13) that wish came true. Bit O' Honey was a Heinz 57 kind of horse. About 14 hands tall with a head as big as a Draft Horse and crazy blue eyes. I spent more hours on her back than in my bed. Every morning in the summer I'd hop on (bareback of course) and ride until the sun went down.
I entered my first horse show with her - and won my first ribbon. After a few years, Dad realized I was serious about this "horse thing" and we began the search for a horse I could show and be competitive with. After a few "failures" we found Killowatch (AKA Shadow) a 4 year old Appendix Registered Quarter Horse, who may possible be the greatest horse that ever lived. For 8 years he was my best friend & soul mate.
We showed at the local shows, moving up to the AHSA Hunter circuit and finally found our niche at the AQHA (American Quarter Horse Association) shows. Sadly, I lost Shadow in a pasture accident when he was 12. During this time, our horse collection grew, with my brother & sister wetting their feet in the equine world.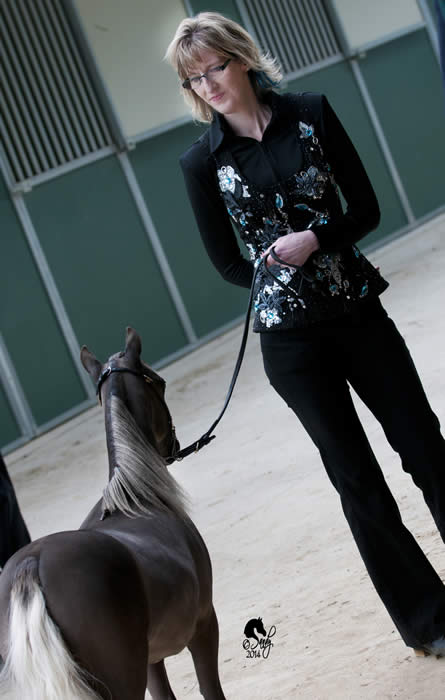 I got married and soon after, our family grew by one child, every year for 4 years. Many horses came and went - a few stayed longer than others. Meanwhile, my children grew and two of them developed a real passion for horses. So the cycle continued and I went from the horse show competitor to the horse show mom. My Dad (now referred to as "Grampy") loved the horse shows and he faithfully brought the girls & their horses to every horse show within a day's drive. For 10 years, that was our life. Under the guidance of Gretchen Mathes & Eugene Spagnola, we enjoyed showing all over the East Coast, with wins from Florida to the Quarter Horse Congress.
You are probably wondering how the minis fit into all this..... Well, through all the years of showing the Quarter Horses, we always had one "tiny" horse at the farm. Nothing fancy, but I always loved the little ones. One of my daughters actually brought me into the world of quality AMHA/AMHR Miniature Horses. She convinced me that she REALLY wanted to show the minis and with just a tiny bit of persuading, I caved, and Investment Farms Mercedes came to our farm in 2002.
Frost Hill Farm was born. While my daughter quickly moved on to other things (but still continued to show the big horses) - I was hooked. After Sadie, came Alvadars Justablaze and then another, then another. It took me a few years to actually get in the show ring with the minis, but in 2006 I ventured into the world of showing and have enjoyed every minute.
In 2007, I purchased a true "miniature" horse trailer from Limestone Miniatures (then located in Kentucky). Not wanted to bring the trailer back to New Hampshire empty, Janet gladly obliged by sending LM Idols Valentino Hawk home with us. WHAT A HORSE! After watching him grow that fall I just had a feeling he was a bit too nice for me to show alone.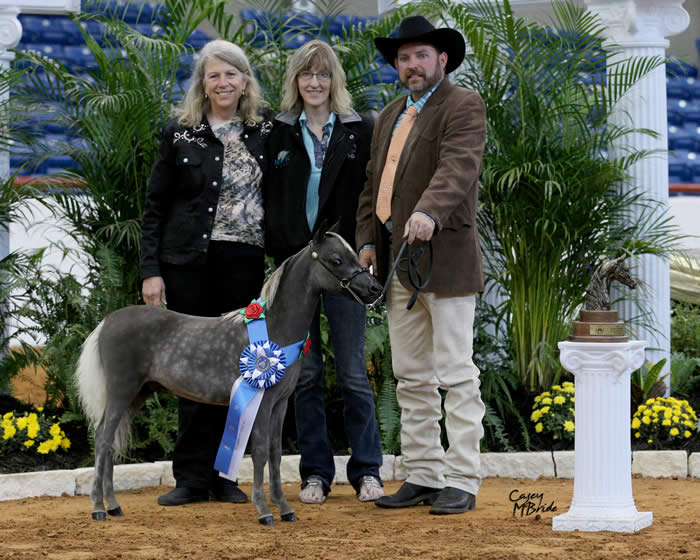 That's where Lee Crutchfield & Kirby Jones came into the picture. Valentino had 3 successful years showing, with many AMHA World & AMHR National Championships, Regional Championships, Supremes and Champion of Champions. (thanks, Lee & Kirby!)
My herd has slowly grown, and my children have done the same. We said goodbye to our 30 year old Quarter Horse, Bandit in the spring of 2011. Also in 2011 Frost Hill Farm welcomed one new foal to the world - Frost Hill Silent Sephora. "Susie" was assisted into this world by the expert hands of Heather & Shannon Troglauer at Mulligans' Run Farm in SC and is now finished the show life with Aloha Training Center (NC) (retired as a Res World & National Champion!) and getting prepped to be a broodmare - she will be bred in 2014.
We have had a show year of a lifetime n 2011! -I showed AOTE with three horses. Last fall, we came home with 2 World Champion titles and two Reserve World Champion titles (those 2 were actually TIED for World Champion!) and High Point AOTE Halter at the AMHA World Show - as well as HIGH POINT GELDING (Cuervo Straight) Figuring that we would NEVER have such an amazing show, 2013 came along and brought us TWO World Champion titles, a Res World Champion title, Res National Champion title and numerous World Top Tens.
2013 was another incredible WORLD Show - bringing home 2x World Champion titles one Res World Champion title, THREE Top 3 titles and numerous Top Tens. I am thankful to Aloha Training Center, Sheryl Peterson, Merry Black and my cheering squad leader, Sandy Revard ;o)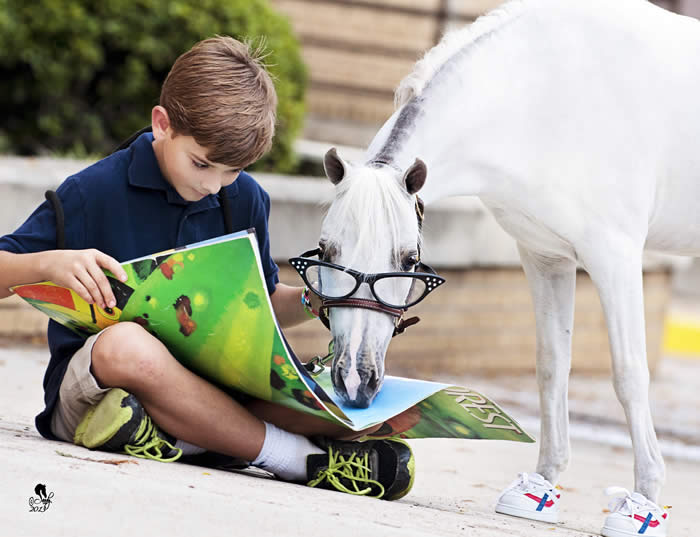 There was a new mini barn in 2014 to accommodate all the horses I "just can't live without". (see our BARN PROJECT page!)
I know it's a cliche' but it is so true about minis being like potato chips. You really can't stop at just one. Each and every one is special and I love them for many different reasons.
Thanks for stopping by! If you'd like to have more than just a "virtual visit" - just drop me an email.
I love to show off my little horses. They are all registered AMHA/AMHR - and every one comes from champion lines.
I'm a HUGE First Knights Billy Idol fan, as well as L&D Scout & Champion Farms Nighthawk so you will find a lot of those bloodlines at the farm. Most of all, the horses here have wonderful temperaments, which make them not only winning show horses, but also best friends.
Wishing you the best in 2015 and beyond! Karen :o)
2015 SHOW RESULTS - HIGHLIGHTS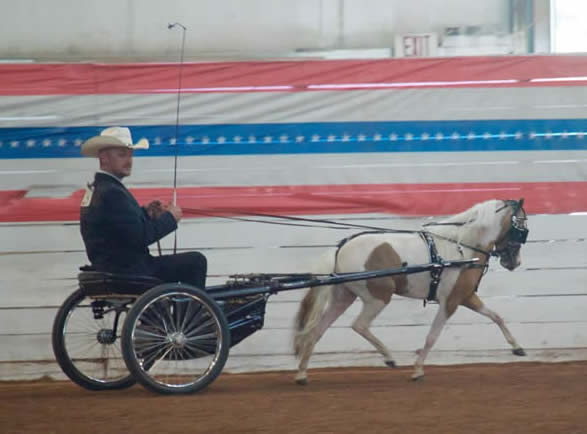 Dayspring Star Of The Morning
AMHA Chambersburg June Show
AMHA Champion 3YO Country Pleasure Driving
GRAND Champion Country Pleasure Driving
2x Res Grand Champion Country Pleasure Driving
MMHC AMHA Show
Champion Country Pleasure Driving
2x Champion MMHC Country Pleasure Driving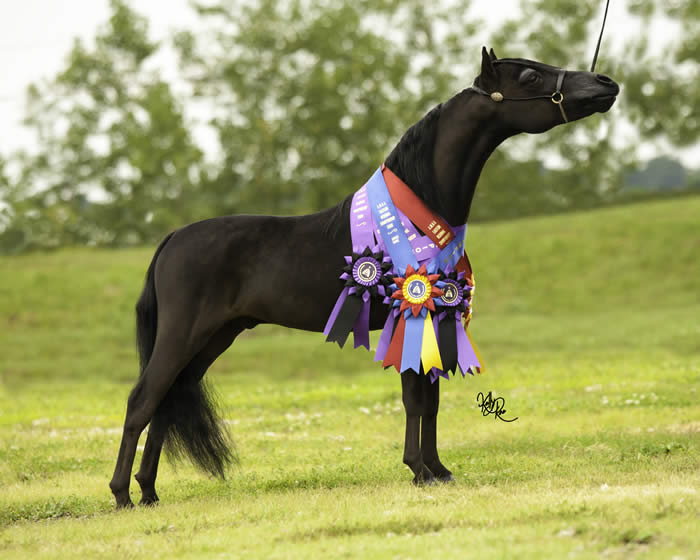 Frost Hill Silent Obsidian
MMHC AMHA Show
AMHA 2x Champion Yearling Gelding
2x Grand Champion Junior Gelding
2x Champion AOTE Junior Gelding
2x Res Grand Champion Amateur Gelding
AMHA Eastern Regional Championships
5x Regional Champion
Res GRAND CHAMPION Amateur Gelding
GRAND CHAMPION Junior Gelding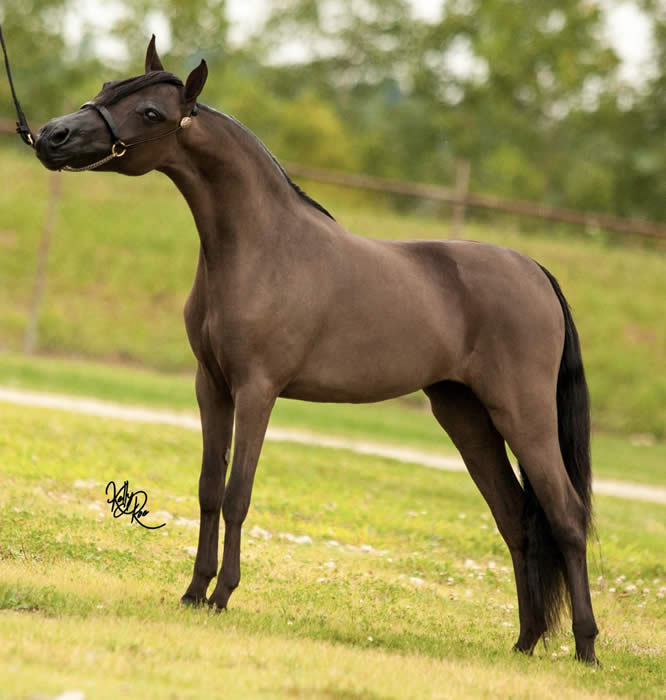 Bar B Aloha Silent Seduction
Tampa March 2015
AMHR 2x Champion Yearling Mare
AMHR 2x Champion Junior Mare
AMHR 2x Grand Champion Mare, Under
AMHA 2x Champion Yearling Mare
AMHA Grand Champion Junior Mare
ECMHC Spring Fling April 2015
AMHR 3x Champion Yearling Mare
AMHR Champion Junior Mare
AMHA 3x Champion Yearling Mare
AMHA GRAND CHAMPION Junior Mare
AMHA Eastern Regional Championships
Regional Champion Get-of-Sire (For Silent Partner)
3rd - Yearling Mares 30-32" out of 15 mares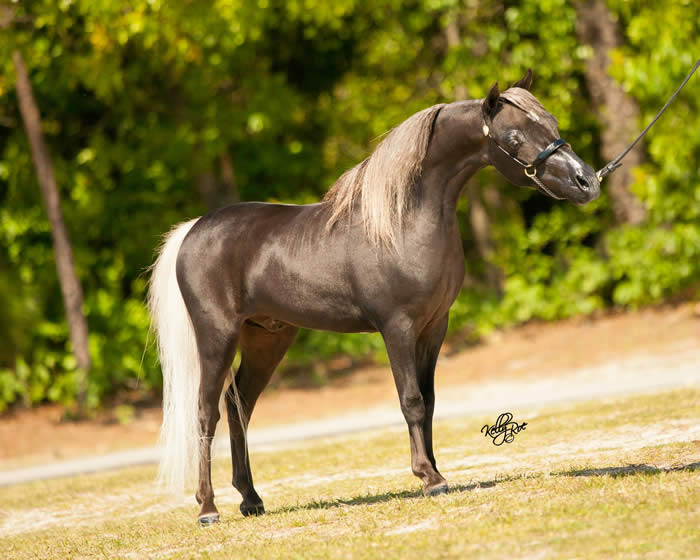 Oak Bay Salsas Silverado
ECMHC Spring Fling
AMHA 3x Champion 2 YO Stallion 29-31"
AMHA GRAND Champion Junior Stallion
Eastern Regional Championships
Regional Champion 2 Year Old Stallions 29" & Under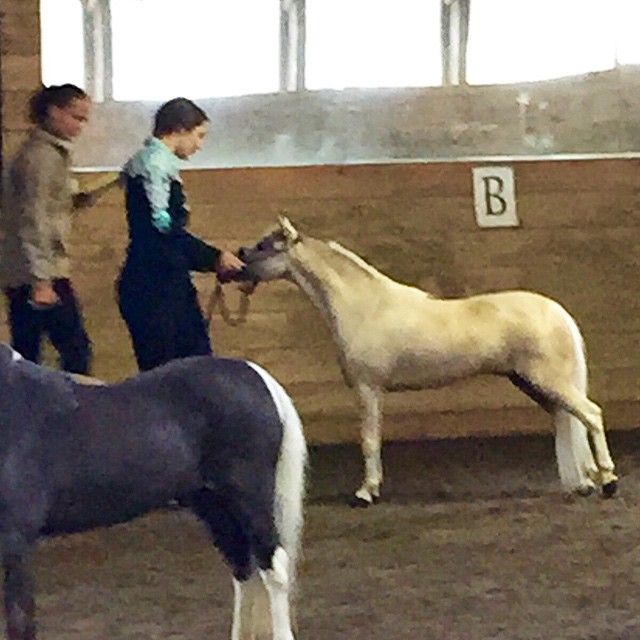 LM Idols Cuervo Straight
NEMHS June Summer Sizzler AMHA Show
2x Champion Youth VSE Geldings
2x GRAND CHAMPION Youth VSE Horse
(Shown by Sophie Shafter)
MMHC AMHA Lobster Show
2x Champion Youth Geldings
2x SUPREME Youth Champion
(Shown by Alisha Herrick)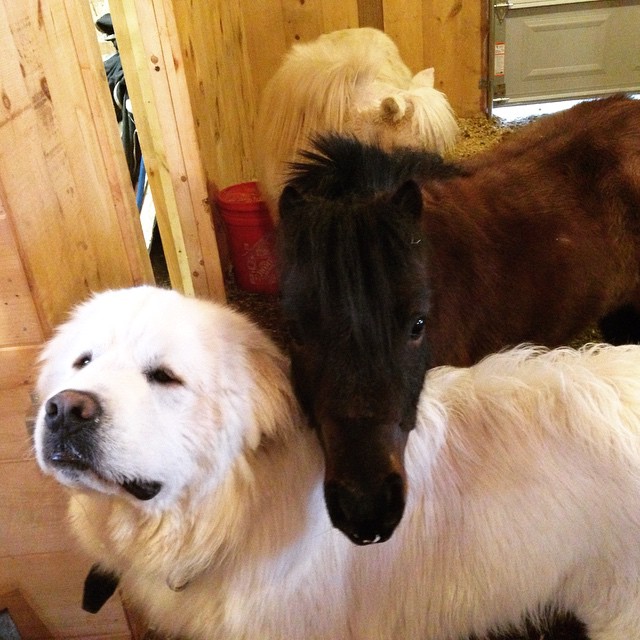 Zuko (10 Months) and TimTim (2 Years)
2014 SHOW RESULTS - HIGHLIGHTS
Oak Bay Salsas Silverado
AMHR National Champion Yearling Stallion 28"- 30"
AMHA Eastern Regional Champion Stallion 28" - 30"
2x AMHA Res World Champion
Multiple AMHR Champion of Champions
Multiple AMHA Supreme Champion
AMHA Honor Roll Champion - Yearling Stallions 28" - 30"
Lucky Four Rowdys Top Cat
AMHA World Top Three - AOTE Junior Geldings Futurity (tied for Res World Champion)
AMHA World Top Ten AOTE Junior Geldings
2x NEMHS AMHA Grand Champion Amateur Gelding
2x Res Grand Champion Amateur Gelding
6x NEMHS Grand Champion Open Junior Gelding
2x NEMHS Res Grand Champion Open Junior Gelding
Mountain Meadows Rafeeqs Mistique
NEMHS 2x Champion AOTE Junior Mare
AMHA WORLD SHOW 2013 RESULTS
Oak Bay Salsas Silverado - Unanimous WORLD CHAMPION Weanling Stallion 26 & Under
Brookhavens Dynaglass Slippers - WORLD CHAMPION Senior Mare, Youth 8-12 with Elizabeth Benton
Top 3 - Youth 13-18 Senior Mares with Bailey Chalut
Top 3 - OPEN Senior Mares 32-34"
Frost Hill Silent Sephora - Reserve WORLD CHAMPION -2 Year Old Mare FUTURITY
Top Five - Open 2 Year Old Mares 31-33"
Top 10 - Solid Color Mares (7th)
LM Idols Cuervo Straight - World TOP THREE - AOTE Senior Geldings Level Two
AMHR NATIONALS 2013 RESULTS
Frost Hill Silent Sephora - Res NATIONAL CHAMPION 2 Year Old Mares 31 - 33"
TOP FIVE - Futurity 2 Year Old Mares
Top Ten - Youth 13-17 Junior Mares
Brookhavens Dynaglass Slippers - TOP TEN Senior Mares 32 - 34"
Top 3 - Youth Senior Mares with Landin Doner
Buffy & Missy - Winter 2014

Me & Kristina Slobody - a mentor and a dear friend :o)

Artwork by Kaitlin Stone

Valentino - Futurity Reserve World Champion 2008

Hummer Hawk & Me - 2009