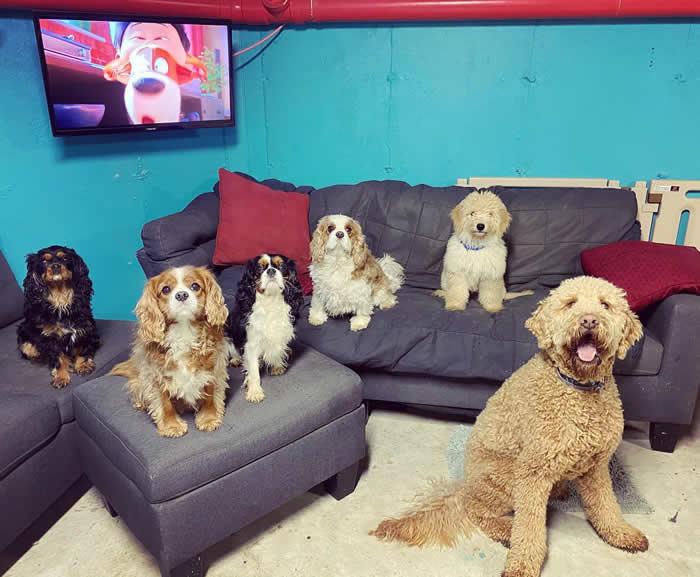 Home Full Time on a Mini Horse Farm
SO GLAD YOU STOPPED BY TO VISIT OUR WEBSITE!
.
.
My name is Karen and I'm a animal-obsessed horse-girl who works from home and loves being surrounded by animals!
.
We have a small (no pun in tended!) Miniature Horse Farm with 8 Miniature Horses currently.
.
We have four spoiled Cavalier King Charles Spaniels and one VERY large Guardian Dog that lives with our little horses (and will be separate from any of our "guest" dogs!)
.
We employ three "working" cats that are very dog savy.
.
.
.
Our entire backyard is fenced with access to our back deck.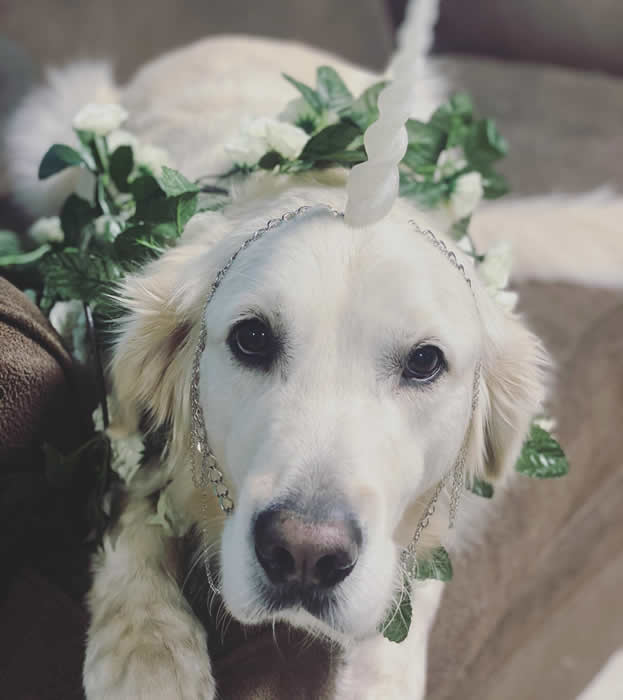 .
.
Our home is very pet friendly and dogs are spoiled silly!
.
.
At Camp Cupcake, we celebrate dog birthdays & holidays (and don't be surprised to get photos of your dog dressed up for the party!)
.
.
Visiting pups will spends hours outside (always supervised and of course weather permitting!) in our huge outside "playpen".
.
Here at Camp Cupcake, we have a spacious lower level "pet paradise" area with Dog TV and Alexa radio. Dogs can lounge on couches & dog beds with thier friends - and for those canines that need some quiet time, we can provice crates and/or separate "suites" for privacy.
.
.
You are always welcome to visit our farm & meet our little Horses!
.
We'd LOVE to meet you and your canine kids! xo Karen
.
.
What Karen would like to know about your dog
.
.
Of course Cavalier King Charles Spaniels are my first love but over the years we've had many different breeds of dogs that became family to us (a Black Lab, Jack Russell Terrier and an amazing Greyhound!)
Our visting Rover dogs get lots of interaction.
.
.
Dogs that are very well house broken get the run of the house and pups that need a little more training can be penned in our kitchen and taken out every hour.

Dogs are never fed together & only dogs that get along extremely well are allowed to free play together.
.
We have a zillion (or says my husband!) dog toys, balls and dog beds and plenty of dog treats so let me know if your pup is on a restricted diet please!
.
.
Here at Camp Cupcake we are devoted to our guests and only take up to three families at a time so every dog gets plenty of one-on-one love & care.
.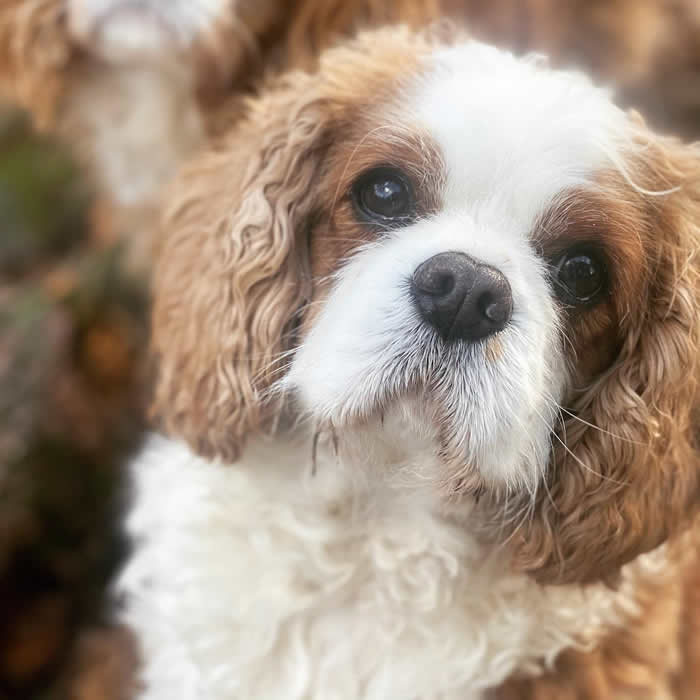 We have 24 hour cameras.
.
We can personalize your dogs stay, including special diet and any oral or topical medications and will do our best to keep your four legged family member on his/her regular daily schedule.
.
Dog that are well behaved on leash have the opportunity to join is on nature walks through the conservation trails.
WE DO NOT ACCEPT INTACT MALES OR DOGS THAT HAVE ANY HISTORY OF AGGRESSIVE TENDENCIES.
.
What Karen would like you to bring with your dogs.
.
.
Camp Cupcake is filled with TOYS, BEDS and TREATS & BOWLS. Please do not send dog bowls, toys etc - if you'd like to send treats, they will be shared with all the dogs and in turn, your dog gets to enjoy all our yummy treats too!
.
We ask that you bring ONLY there few things with your dog for their staycation here:
.
- A WELL FITTED COLLAR (SMALL BREED DOGS SHOULD ALSO HAVE A HARNESS FOR OUR WALKS)
- A NON-RETRACTABLE LEASH
- DOG FOOD (BE SURE THERE IS ENOUGH FOR THE DOG'S ENTIRE STAY OR MORE!) ANY MEDICATIONS & SUPPLEMENTS
-WRITTEN FEEDING/MEDICATION INSTRUCTIONS
- WRITTEN VET AND VACCINATION INFORMATION
.
Feel free to email me justablaze@comcast.net or text (617) 320-3313 to see if your pup is the right fit for a staycation here!
BASIC RATES START AT $55.00 PER DAY (24 HOURS) PER DOG. PUPPY RATES START AT $65.00 PER DAY.
50% OF TOTAL STAY DUE AT DROP OFF/50% AT PICK UP.
(DAILY RATE IS FOR 24 HOURS - SO A 9:00AM DROP OFF & 5PM PICK UP WOULD BE 1.5 DAYS)
No reactive dogs or dogs with bite history. Dogs must play well with others.
WHAT YOU CAN EXPECT DURING YOUR PUP'S STAY AT CAMP CUPCAKE
- 2x Daily photo updates (and daily video updates!) so you'll know how your dog's staycation at Camp Cupcake is going
- Daily updates of your dog's activities here, including paly time, nap time, walks, eating habits etc
Spayed and neutered dogs only.
If you are searching for bargain rates, you can check out many local kennels that offer lower rates. And note that many kennnels charge extra for walks, daily play, customized/complicated meal requests and senior dog special needs.
Dogs that stay at Camp Cupcake pay one inclusive price with no hidden fees.
.