Welcome to Frost Hill Farm Miniatures - Please join us for a virtual farm tour!
HOME OF HAMPSTEAD UNICORNS!
Click on the Unicorn link for more info!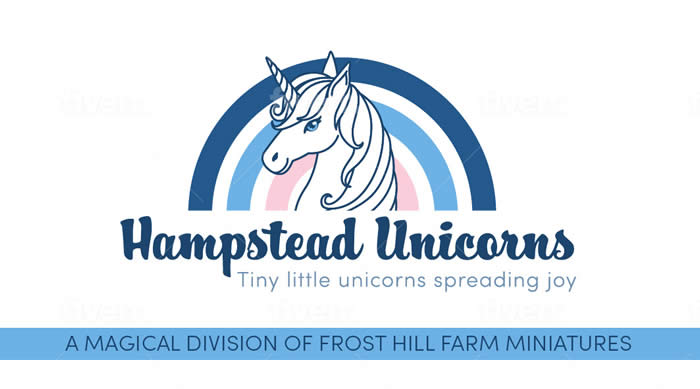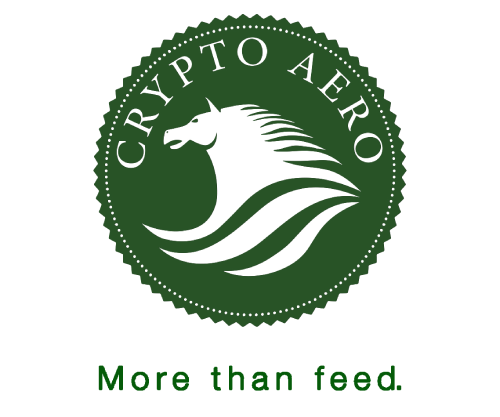 Thanks for stopping by. I'm Karen Rudolph, and these little horses are my passion. My love for horses goes WAY back. According to my parents, my first word was "horse" and I was riding my toy bouncing horse before I could walk.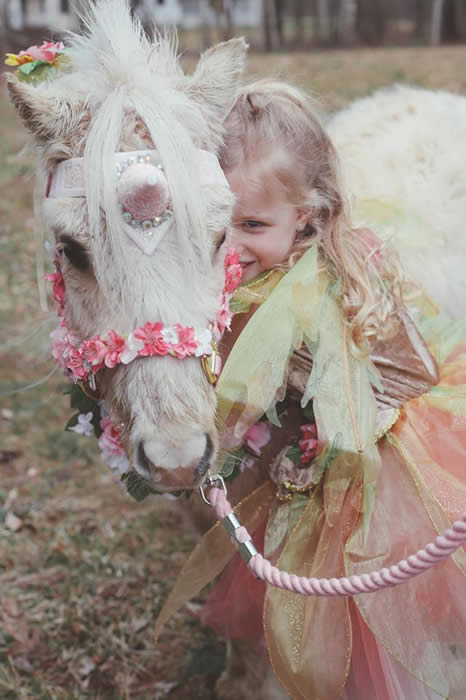 There were no dolls for me growing up. Breyer models & horse posters filled my bedroom and my only wish was a horse of my very own. In 1978 (when I was 13) that wish came true. Bit O' Honey was a Heinz 57 kind of horse. About 14 hands tall with a head as big as a Draft Horse and crazy blue eyes. I spent more hours on her back than in my bed. Every morning in the summer I'd hop on (bareback of course) and ride until
2014/2015 we finally completed my "dream barn" to accommodate all the horses I "just can't live without". (see our BARN PROJECT page!) and now the horses are finally HOME in my backyard ;o)
I know it's a cliche' but it is so true about minis being like potato chips. You really can't stop at just one. Each and every one is special and I love them for many different reasons. You may also find a few UNICORNS at Frost Hill Farm! In 2017 we had our first unicorn adventure and the project just grew from there.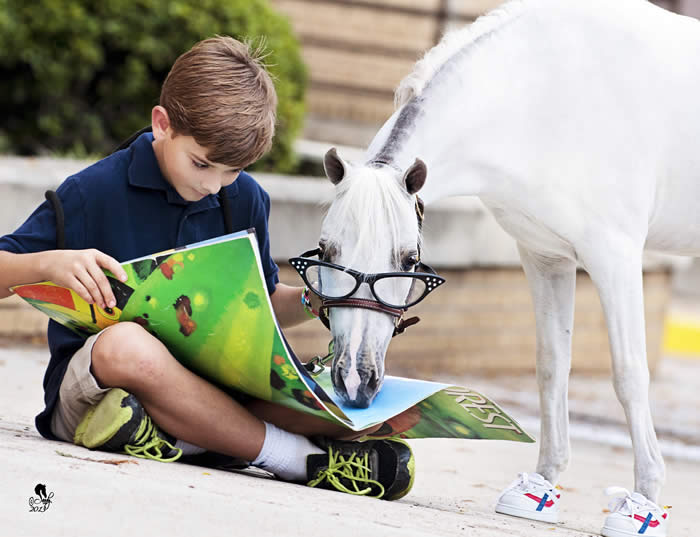 In 2020 when Covid19 changed our daily lives, we began "unicorn sightings" around our town. They were a big hit (and were featured in local and national publications!) You can contact me karen@minihorsesales.com if you are interested in meeting a unicorn.
Thanks for stopping by! If you'd like to have more than just a "virtual visit" - just drop me an email.
I love to show off my little horses. They are all registered AMHA/AMHR - and every one comes from champion lines.
Most of all, the horses here have wonderful temperaments, which make them not only winning show horses, but also best friends.
Wishing you the best in 2021 and beyond! Karen :o)